During my first year in the classroom as a math teacher in North Platte Nebraska, there were too many challenges to count: classroom management, instructional materials that were not especially high-quality, a lack of resources, reaching students with a variety of different learning needs, and supporting kids who faced issues of poverty at home—just to name a few.
But the toughest challenge I faced was how isolated I felt. All I wanted to do was collaborate with fellow educators on algebra and geometry, but I was the only one teaching these subjects at my school. I found other ways to work with colleagues, to get their feedback and to learn from them, but I longed for a larger community of math teachers to tackle problems of practice and to improve my own approach to instruction.
This need was especially apparent as I struggled in reaching one of my students named William*. William was in the one percentile for Measures for Academic Progress (MAP) growth. He often appeared lost during our lessons together, and his results confirmed that the struggles I was observing in class were not simply my perception—they were real and affecting both his grades and his self-esteem. I had the sense that I was barely keeping my head above water and knew something had to change for the sake of myself and my students.
Turning On the Light
I know a lot of first-year teachers will understand some of the feelings I was going through. I was scared, worried for my kids, and worried for myself: could I really support William to help him succeed? It was during this time that I had the opportunity to participate in a fellowship that offered professional learning specifically around why quality instructional materials matter. For the first time, I had a chance to explore what quality math materials should look like and how to actually use those materials in the classroom.
What I learned had a transformative impact on me and my instruction. I worked closely with fellow educators who were facing the same challenges as I was. Together, we studied new ways of teaching math content and were shown how much quality materials could support our practice. We shared ideas and experiences and opened ourselves up to learning from others.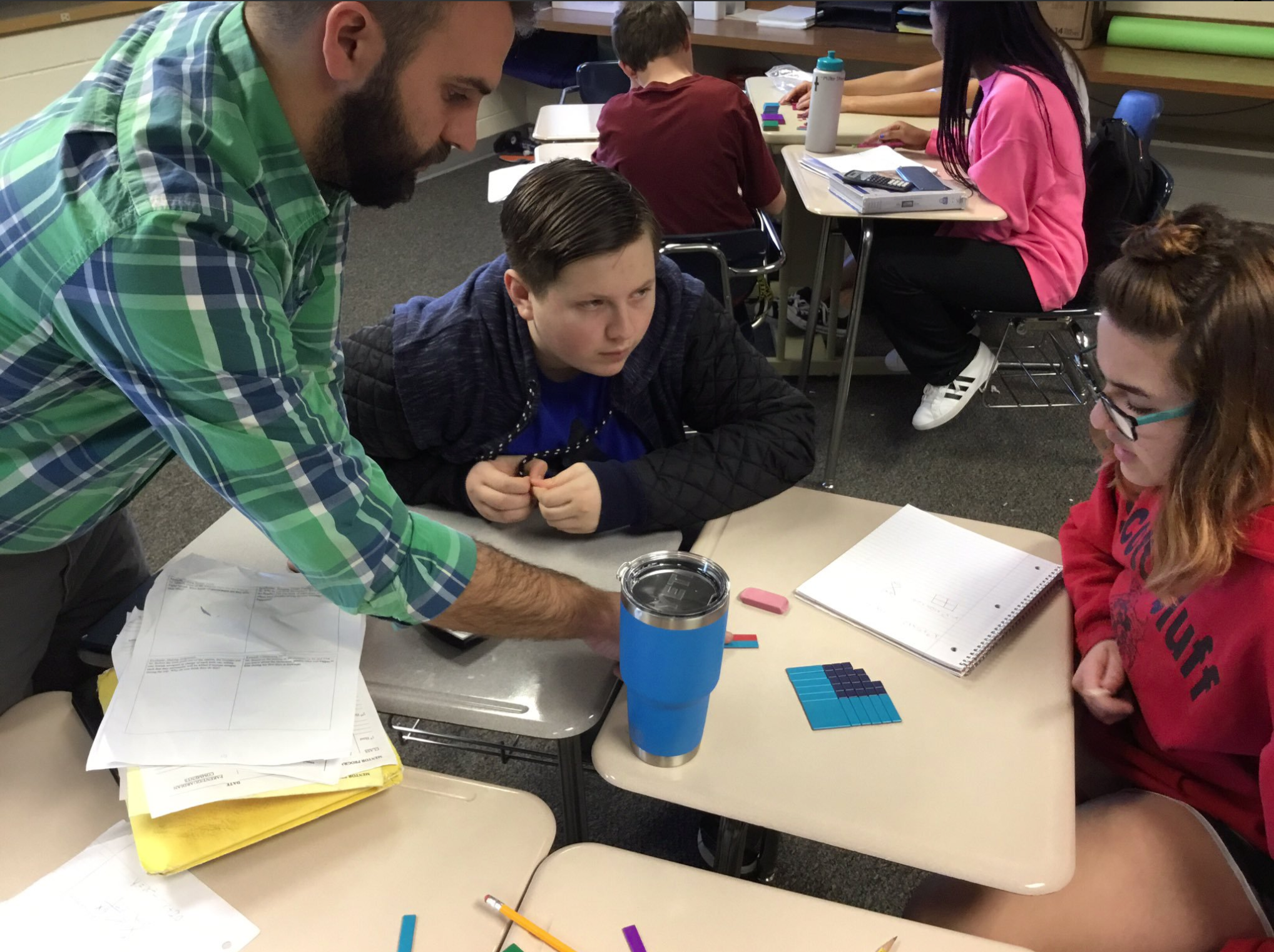 When I returned to Nebraska, I put the strategies and resources we'd been given into action. Using new materials I learned about through the fellowship, I watched William have his first "lightbulb moment" where he genuinely understood the concept we were working on and was able to connect it to the math that had come before. This might sound like a small, quiet victory but for me and William, it was like an earthquake.
Seeing William succeed for the first time changed everything. Not only was I absolutely convinced of the power of quality materials and how they could help my students achieve, I realized how integral leadership opportunities and learning with other educators had been in reaching my newfound understanding.
I knew if I wanted this change to be lasting and widespread, I had to commit myself to learning more about instructional materials. I had to be brave enough to take on leadership roles so I could share my learning with others—especially with teachers who, like me, were in schools that only had one teacher per content area in their building.
Stepping Up for Nebraska
As I looked for ways to get involved and learn more about how to identify high-quality instructional materials, I was introduced to EdReports.org. I was initially nervous about joining a national organization.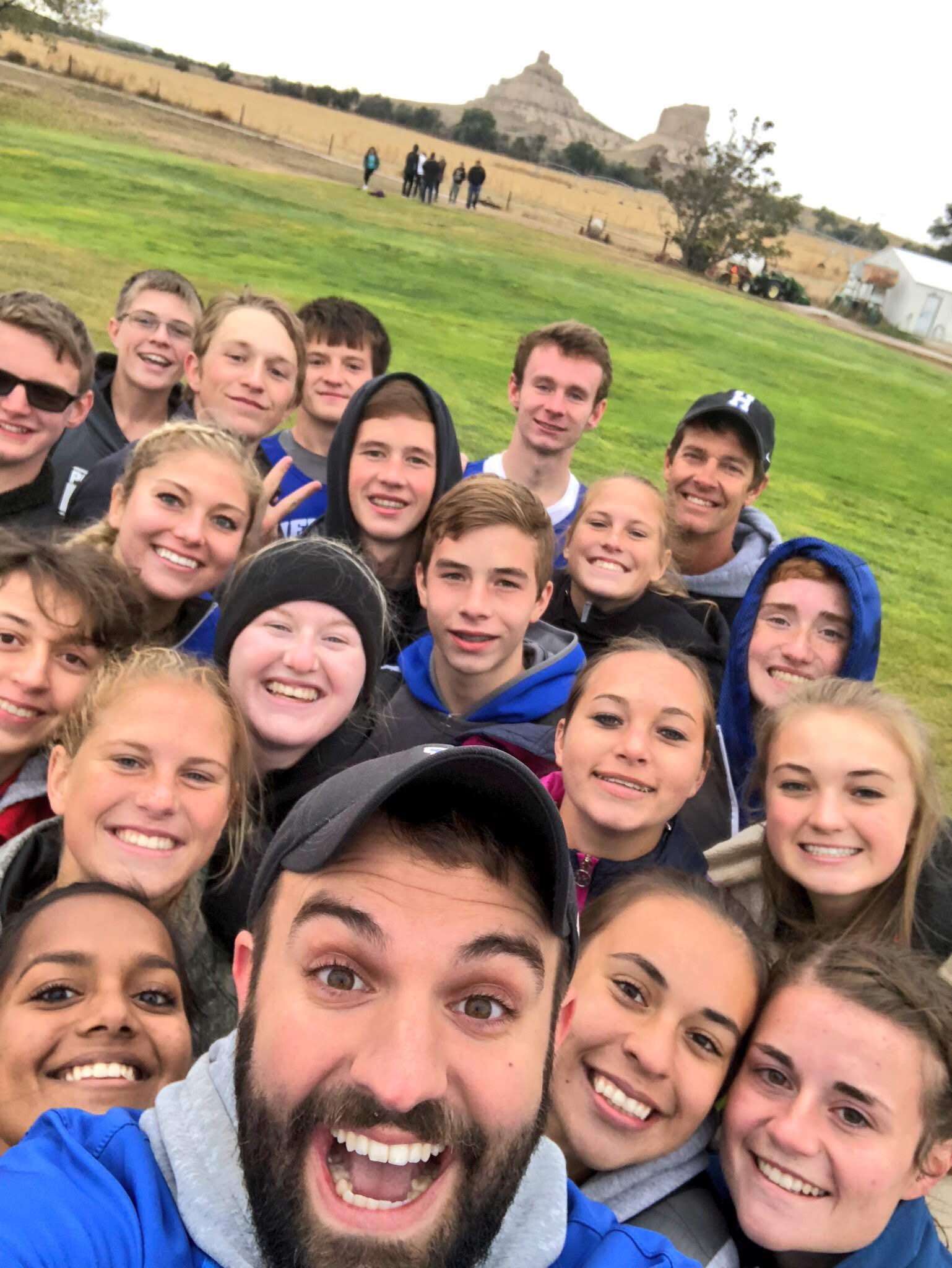 In a place like Nebraska, it's easy to feel overlooked and that the only solutions applicable to us are solutions that come from within. Afterall, Nebraska has its own standards, we're in the middle of the country, and we have a relatively small population. How could outsiders ever understand what we need?
But I realized that if we have this idea that Nebraska never gets served, then we as Nebraskans have to step up and offer to participate. I knew that my students deserved high-quality instructional materials just as much as any other student and that only by getting off the sidelines could I contribute to meaningful solutions. I would bring a Nebraska voice to EdReports and take the knowledge and expertise I gained as a reviewer back to Nebraska classrooms.
To my surprise, this behavior is exactly what I experienced when I joined EdReports: every single educator reviewer was working together around a common cause and adapting their learnings for their own local districts back home. No matter where someone is from or what challenges a community is facing, information about the quality of instructional materials can make a difference in the choices we make for students.
In searching for a fellow algebra teachers to collaborate with, I instead found hundreds of math educators growing their personal knowledge of standards and materials to share with the entire mathematics field.
Building for the Future
My time at EdReports has also shaped my time as a math and science specialist as I focus on coaching teachers around the standards, instructional materials, and classroom instruction. In my current role, I use EdReports almost daily to inform the work we are doing throughout our school districts and the state. I work closely with 16 public school districts, many of them rural—including the one where I first began my teaching career.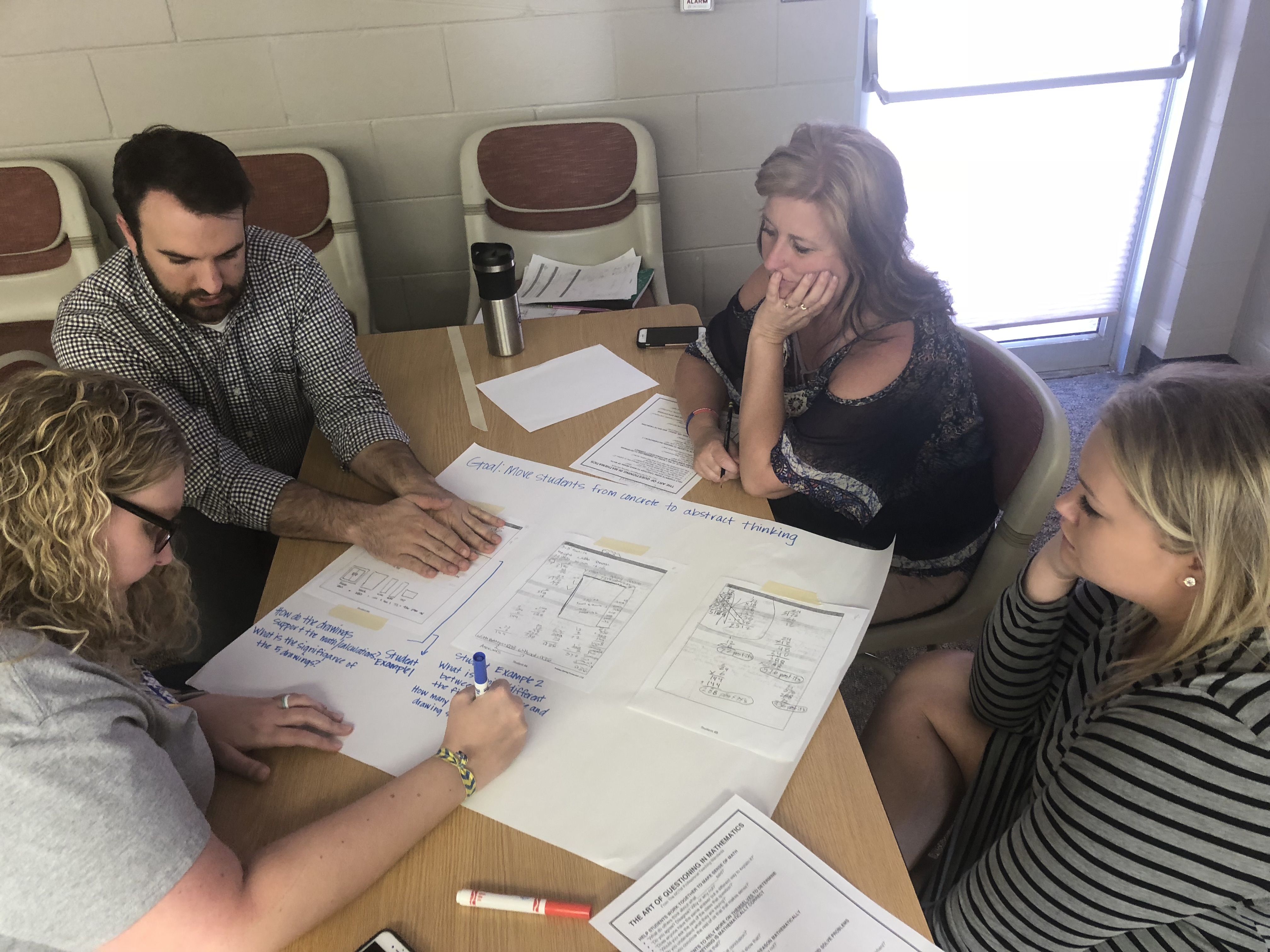 My goal is to ensure teachers don't encounter the feelings of isolation and frustration that I experienced and to help create a culture of continuous learning and leadership. I've already had the good fortune of sharing all that I've learned by getting to participate in the inaugural workshops for the Nebraska Instructional Materials Collaborative, a platform devoted to providing resources, reviews of instructional materials, and guidance documents all through the lens of Nebraska needs and Nebraska standards.
One of the most exciting and unique aspects of this project is that it utilizes the expertise of hundreds of educators from 47 states while honoring the knowledge and skills that only local community members can bring. It's the exact opposite of sitting on the sidelines, demoralized by a lack of supports and the challenges we face; it's Nebraska educators demanding more for their students and equipping themselves with the tools to prepare all kids for college and career.
No matter where someone is from or what challenges a community is facing, information about the quality of instructional materials can make a difference in the choices we make for students.
Our work in Nebraska and (across the country) is only beginning. But whenever I get discouraged or encounter voices of dissent, I think of students like William and my desire to push forward just gets stronger. I think of the look on his face when he realized that the math skills he believed himself incapable of were actually within his grasp. I think about all the potential each and every student has, and I know no matter how many obstacles arise we will to stand tall to meet them.